Happy New Year! 🙂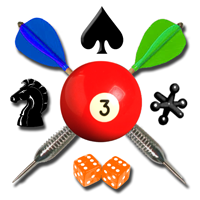 The Roman calendar started in March (Mensis Martius), so by that measure I am not too late.
OK, so we are already two months into the Gregorian year, and this is only my second post.  Frankly, those of you who know me personally will appreciate that I often have a lot to say, but when it comes to setting aside time in my busy schedule to write it down, well, my preference always tends to actual development (and my task list reflects that preference).
So, SophSoft, Incorporated and Digital Gamecraft have been acting like a duck, appearing calm and quiet on the surface, but paddling like crazy under the water.
Yes, we have been ducking. 😉
That said, we have been doing a great deal of development work on a few fronts.
What We Have Been Doing
Recent development work has been divided pretty clearly into three categories:
SophSoft has been continuing our long-term association with Goodsol Development, and there are a couple of products in the pipeline for release in the near future and, of course, more to come thereafter.  There is a major release scheduled for March 21st (stay tuned), followed shortly by our two products, the first of which is already "in the can", and the other being completed now.
Digital Gamecraft is going to be releasing Demolish! Pairs for Android soon, in conjunction with the refresh of Demolish! Pairs for iOS, which is currently in progress (as required by Apple).  Another game is prototyped and approved for full production once that simultaneous release is (successfully) completed.
I have been leading a team, the Advanced Concepts Group, at DAQRI, to produce AR (augmented reality) software for enterprises (Professional Grade AR™), including the majority of the Worksense™ productivity suite, as well as the development tools necessary to build applications for the DAQRI Smart Glasses®.
With more than a dozen products actively developed already this year, not to mention also properly purchasing our Michigan home/office during the same period, perhaps that will put some perspective on my lack of blog progress.  Now…
What (else) We Will Be Doing
In addition to the work mentioned above:
SophSoft has another (unannounced) product designed and in the early (prototype) phase.  It is a slight departure from other projects we have previously done, but it should be

groundbreaking

.  The first version is scheduled for release in "late Q3".
Digital Gamecraft has a planned and prioritized list of

game projects

to undertake, with four more expected to be developed during 2018.  However, we should probably emphasize the "agile" nature of this schedule.
With DAQRI, there are several exciting (but, alas, non-game) projects scheduled throughout the year and into 2019 and beyond.  I am not at liberty to reveal any of these plans, of course, but I have seen the

future of industry

.
Personally, I have two close family weddings and a big family reunion all scheduled during the summer (in three different months), so I should be increasing my air miles, too.
Conclusion
Everything is looking quite positive, and after Looking Back at 2017, I fully expect 2018 to every more productive and fulfilling.  In fact, composing this blog post reminded me why I should be doing it more regularly: it helps me increase both my enthusiasm and my focus.