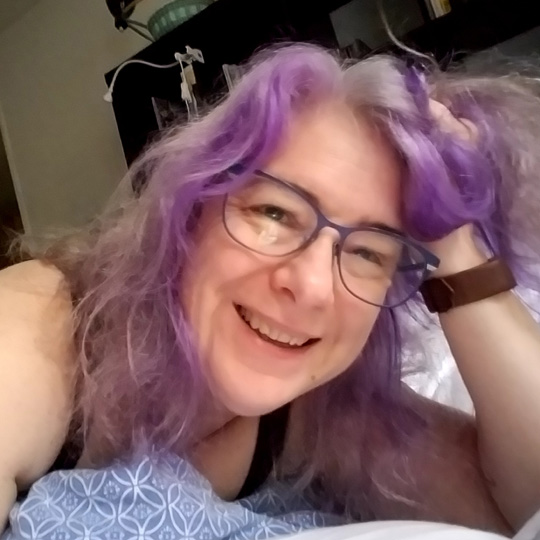 At the start of the year, my wife died unexpectedly at the age of 54. We had been married for more than 31 years and have two wonderful sons. Sherry was a founding member of SophSoft, Incorporated, and her passing has had a profound impact on me personally and will have a lasting effect on the company, including this blog.
Sherry was a dedicated and loving wife and mother, who gave herself fully to her family and friends. Her kindness and generosity touched everyone she met, leading to recognition for her service with volunteer organizations. She was loving and loved, and her memory will be carried by all she knew.

Sherry passed away quietly and unexpectedly in her sleep as the new year began. She is survived by her husband of 31 years, Gregg Seelhoff, sons James Seelhoff (Meredith Baumann) and William Seelhoff-Ely (Sandy Seelhoff-Ely), sister Melissa Short, mother-in-law Margot Hellerman (Lance Hellerman), sister-in-law Lori Seelhoff, niece Heather Joswik, half-sisters-in-law Angelina Hellerman and Andrea Hellerman (Jim Arnold), half-brother-in-law Samuel Hellerman, two half-nieces, one half-nephew, and innumerable friends. She was preceded in death by her mother, Mary Theresa Short, her father Wyman Richard Short, and her father-in-law, Gerald Norman Seelhoff.

Sherry lived her life with empathy and passion, and had an infectious spirit. She enjoyed hiking, camping, canoeing, dancing, reading, hosting game nights, playing trivia, watching movies, and listening to music. She loved laughing with friends and family. She would want to be remembered by those she loved continuing to participate in her favorite activities and striving for the ideals and compassionate causes in which she believed.

In lieu of flowers, the family requests donations in Sherry's name to Sierra Club, ACLU of Michigan, and/or Planned Parenthood.
"… our life is as meaningful, as full and as wonderful as we choose to make it. And we can make it very wonderful indeed." ― Richard Dawkins

"Don't think of it as dying. Just think of it as leaving early to avoid the rush." ― Terry Pratchett

"Don't cry because it's over, smile because it happened." ― Dr. Seuss