Apple launches the Mac App Store with titles including two of our products.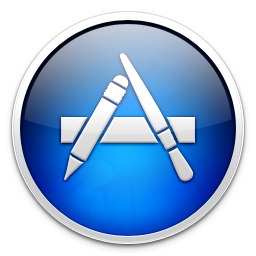 Last Thursday, Apple released Mac OS X 10.6.6, a free update to Snow Leopard, and the primary change is the addition of the (much anticipated) Mac App Store.  The Mac App Store is an online store for direct purchase and installation of software, modeled after the App Store for iOS; it replaces Apple Downloads, which officially closed on the same day.
At launch, Pretty Good Solitaire Mac Edition 2.14 and Pretty Good MahJongg Mac Edition 2.01 were both in the Mac App Store product lineup.  Pretty Good Solitaire is currently #5 on the 'Top Grossing' list for card games, and Pretty Good MahJongg is #100 (with a bullet!) on the same list for puzzle games.  Our other three Mac products (Most Popular Solitaire, Goodsol Solitaire 101, and FreeCell Plus) should be available there in the near future.
The launch of the Mac App Store is the culmination of months of work and waiting on our part (though mostly the latter).  We began the process of getting into the store on November 1 last year, and after numerous automatic failures, then a full month wait, one rejection, and ultimately two dozen application changes, PGS was given the green light (on Boxing Day).  Having properly documented all of the required modifications during the process, we were able to produce the store version of PGMJ in less than a day and submit it successfully with no rejections or rebuilds.  (It spent 3 days in the queue, and only 2 hours in review before final acceptance.)
If there is interest (i.e., comments left to this effect), I can document the various obscure and undocumented problems we faced during the initial submission process in another post.