This is a great collection of solitaire games with a nice interface.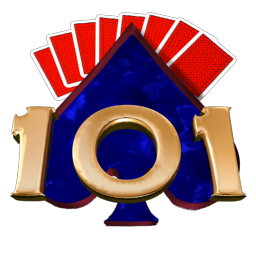 Goodsol Development has published Goodsol Solitaire 101 version 2.12, a maintenance update to this collection of the most played solitaire games for both Windows and Mac OS X.
Goodsol Solitaire 101 contains 101 games, including Klondike (a.k.a., "Solitaire"), FreeCell, Spider, and many other favorites.  This version has an updated game selection interface that makes it quicker to find games and easier to organize them as desired.
In Goodsol Solitaire 101, you can play any of more than 2 billion deals for each game, and the program keeps track of your score and time on each deal, as well as other statistics.  Better yet, you can play in climb mode, where deals are played in ascending order for a total score, for direct comparison with other players.  The game list can be arranged according to any of the statistics, and automatic groups let you select from, for example, games you have not played yet.  Of course, all scores can be reported to the online high score server, which shows results for individual games and lets you compare your results against other players (even those on other platforms or using different Goodsol products).  You can also customize your experience by using different free card sets, such as the Halloween Card Set, perfect for the current season.
You can download a free 30-day trial version for Windows 8/7/Vista/XP or Mac OS X 10.4 or later (Tiger, Leopard, Snow Leopard, Lion, or Mountain Lion).  When you buy a copy here for only $19.95, you get both Windows and Mac versions for one low price.  You also get access to 34 bonus games not available in the trial version.  Note that this is the largest current Windows version that supports climb mode (unless you apply to be a beta tester on the Goodsol Solitaire Forum); Mac users may want to consider Pretty Good Solitaire Mac Edition as well.
Goodsol Solitaire 101 is one of the games based on our proprietary Goodsol Solitaire Engine, for which your humble blogmaster was the sole programmer and primary designer (with Thomas Warfield).  GSE currently runs under Windows and Mac OS X, obviously, with a version for iPad in the testing phase, and it is regularly being improved to provide additional features (and, for some products, even more games).