Solitaire for Mac OS X with 420 different games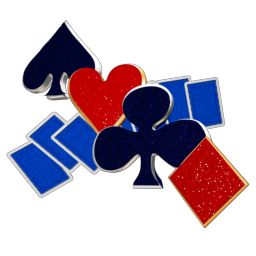 This week, Goodsol Development published Pretty Good Solitaire Mac Edition 2.42, an upgrade to our largest collection of solitaire games for Mac systems.
Pretty Good Solitaire Mac Edition now has 20 new games, bringing the total to 420 kinds of solitaire, plus another 62 bonus variants in the full version.  This version is a free upgrade for all previous PGSME customers.
The interesting thing about the 20 new solitaire games in version 2.42 is that several of these games were selected by customers via the Pretty Good Solitaire page on Facebook, as well as in the Goodsol forum.  That's right!  We not only take requests for a game, but sometimes even design original solitaire games for particularly active forum participants (e.g., Richard's Patience).
The new games (in alphabetical order) are:
Acme
Block Ten
Cadran
Capricieuse
Demon
Double Easthaven
Double Golf
Double Trigon
Harp Rush
Huge Spider
Kingdom
Nine by Five
Open Doublets
Opus
Quadruple Trigon
Richard's Patience
Right and Left
Seven by Four
Six by Four
Trigon Left
This is our first product release of 2013, finalized on our first business day of the year, but I can assure you that many more are yet to come.