Our first "Free-to-Play" game is now available in the App Store.
Demolish! Pairs FTP, the free-to-play iPad version of Demolish! Pairs, our hit arcade/puzzle game, has now been released on the App Store.  Price: FREE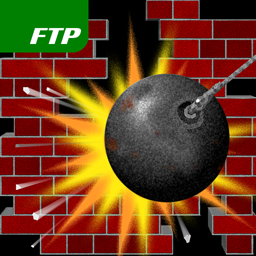 Download and play Demolish! Pairs FTP here (no charge).
This version is our initial (and, perhaps, terminal) entry into the mobile free-to-play marketplace.  We would truly like to see this fun game in the hands of as many players as possible, and if we can recoup something for our efforts (on a simple game that took more than a dozen years, during which time half of the development team died), that would be nice, too.  Seriously, it is important to us to get this product as widely spread as possible for the integrity of the data/results, which I intend to (mostly) share on this blog.
Download and Enjoy…  and then please Rate and Review it on the App Store!