We have been working with Goodsol Development for 15 years now!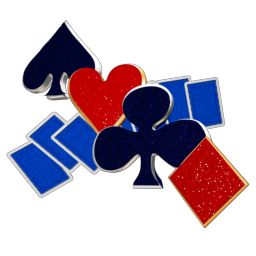 On this date back in 2001, SophSoft, Incorporated made our first software delivery to Goodsol Development.  Since that time, we have never stopped working together, producing the best solitaire software ever created.
I posted about this collaboration 5 years ago in my post, 10 Years of the GDcard Library.  We have continued our progress since then, adding an entire line of iOS products and 400 more games to Pretty Good Solitaire Mac Edition, along with much more.
For fun, I thought that I would take a look at some of the numbers:
7

titles:

1

ongoing (long-term) private beta program

26

actively maintained SKUs

3024

different games of Solitaire (plus

640

layouts and

1

editor)

2

of the 3 most knowledgeable Solitaire experts in the world

10

utility programs

3

critical libraries

2

screen savers

1

retail product (MahJongg Patience)

573

different product versions

15

years of fun!
To save everybody a little bit of math, this means that, on average, we have delivered a new product version once every 10 days, and we have added a new game of Solitaire every two days, for the entire 15 years.  Amazingly, the number of delivered versions for Pretty Good MahJongg and for Pretty Good Solitaire Mac Edition are currently exactly the same: 88 of each.  [Spoiler: PGMJ will take the lead with a macOS Sierra bug fix.]
In lieu of anniversary gifts 🙂 , just tell your friends about our excellent products!