GS101 versions 2.04 and 2.05 are released.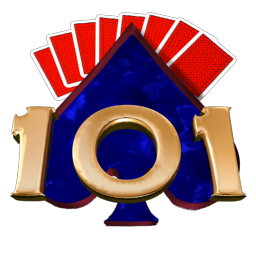 Goodsol Solitaire 101 version 2.04 is now available for download on both Mac OS X and Windows, while version 2.05 is also available in the Mac App Store.  (The only differences between these two versions are minor restrictions imposed on the latter by Apple.)
Goodsol Solitaire 101 contains 101 of the most played solitaire games from Goodsol Development, including all of the favorites included in Most Popular Solitaire, plus 34 bonus games.  All of this can be purchased for only $19.95 (although quick readers may be able to catch a special introductory price on the Mac App Store).
Goodsol products on the Mac App Store

Through a fluke of timing and the whims of one Apple reviewer, FreeCell Plus 4.05 arrived on the Mac App Store last week, while the store version of Goodsol Solitaire 101 (submitted first) appeared just a few days ago.  However, the debuts of these two products are very encouraging.  All four of our playing card solitaire products have spent time in the Top 10, seemingly taking turns to share the spotlight.
As of this writing, all four of these solitaire titles are among the top 24 card games in the Mac App Store (3 in the top dozen):
Fortunately, FreeCell Plus has been camped in the 'Top Paid' chart since its release, usually among the top 3 card games.  Unfortunately, it is our least expensive (current) offering, which shows the downside of eliminating trial versions in favor of straight sales (and indicates that shareware still works).