We celebrate a decade of collaboration with Goodsol.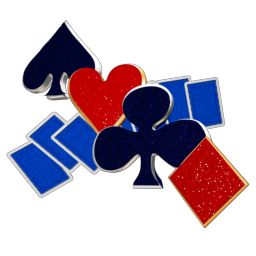 Time really does fly when you are having fun (and doing what you love).  It was 10 years ago today that we delivered the first properly functional version of a playing card library, then named PGScard.dll, to Goodsol Development.  We have been working with them ever since, improving this library, which is used heavily in Pretty Good Solitaire, writing new games (see below), and extending the product line to include Mac OS X (and, soon, IOS), as well as our Windows products.
Back then, the whole nation was still asking questions, like 'Where do we go from here?'  We were facing a bit of a crisis here as well, as our primary external opportunity was stopped in the midst of economic uncertainty, and our main internal project was rendered unpalatable for release, so we were available immediately when Thomas Warfield inquired.  (The subject line of my reply was, "Work?  Did you say work? <g>".)
In the intervening years, the library was renamed to GDcard, had numerous extensions and updates, and has been in every PGS release (for Windows) in the last decade.  The current version, GDcard 2.09, has not required any modifications in the past 4 years, but it still draws cards and provides other related functionality in the latest release, Pretty Good Solitaire 13.1.0 (with 770 games), published last week (almost 10 years to the day after the initial agreement).
This first project led to many others with Goodsol (in roughly chronological order):
… and several products to be announced later.  All of the above games have trial versions available for download (at the links provided).  We also created MahJongg Patience (a smaller version of PGMJ) for the original (retail) MahJongg Master, published in 2003 by eGames.  (I now see that we are averaging more than one new SKU per year.)
I do not expect to be exchanging diamond jewelry, or even tin or aluminum gifts, but I do look forward to much more productivity and success from this arrangement in the future.  Thanks, Thomas and Anne!