The spiders already have it, so it is announced.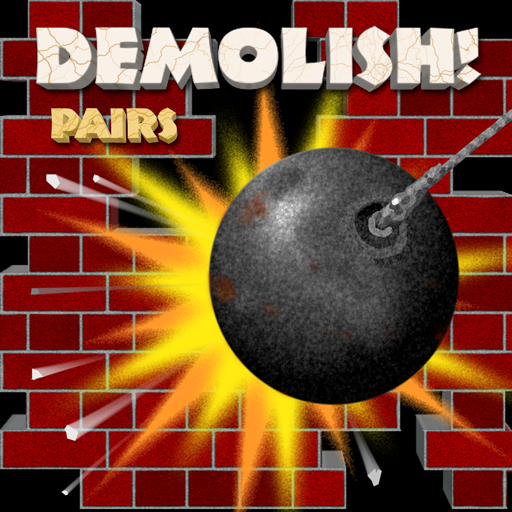 Today, we unofficially launch our brand new web site, DemolishPairs.com, in support of our upcoming release, Demolish! Pairs.
Demolish! Pairs is an arcade/puzzle game, initially for iPad, iPhone, and iPod touch, where players remove pairs of bricks (or other blocks) and attempt to entirely clear the grid for each level.  Players compete in either Arcade Mode or Zen Mode, depending whether they want a challenge against the clock or a more relaxing experience.
So just how new is the web site?  It is so new…  Only a couple of pages were published when Google stopped by and added it to their database (#1 for "Demolish Pairs"), caching the main page in the process.  Because of that unexpectedly accelerated schedule, the number of pages that are actually ready will depend on how quickly you visit the site. 🙂
What I can say with some confidence is that there will be a
call for beta testers
within a few days.  In the meantime, if you have any comments about or suggestions for
DemolishPairs.com
, they will be greatly received at
webmaster@digitalgamecraft.com
.