A special talk prepares attendees for the conference itself.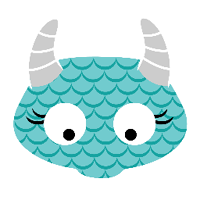 Tonight, prior to the official Meaningful Play 2014 opening, there was a pre-conference Quello Center Lecture Series talk entitled, Racism, Sexism, and Video Games: Social Justice Campaigns and the Struggle for Gamer Identity.
The main presentation was given by Lisa Nakamura (University of Michigan), with respondents Rabidra Ratan (Michigan State University) and Mia Consalvo (Concordia University).
I found the talk quite interesting and informative, and incredibly timely, though there was not much that was actionable  The respondents generally agreed with the premise, merely stating a different perspective.  All of the speakers referred to "stereotype threat", which (oversimplified) is the tendency for individuals to exhibit negative traits ascribed to groups to which they belong when confronted (subconsciously) with the stereotypes.  One example given was that a purple alien in the midst of many green aliens would tend to behave in a manner attributed to purple aliens generally.  Answering a question, Ratan extended the idea to suggest that this manifests not only within an individual online game, but also in the selection of games played, which provoked a response from an audience member that is probably best described as "vehement (eventual) agreement". 🙂
At a result of this exchange, I found myself considering the programming team that I (originally) led at Spectrum HoloByte.  I was hired as Senior Software Engineer, and Lead Programmer on Star Trek: The Next Generation, "A Final Unity", which was developed by an internal division called the "PC Group".  The other big group was the "Sim Group", which programmed military simulations, namely the Falcon aircraft simulators.  Our PC Group had been responsible for the line of Tetris games for MS-DOS, while the Sim Group had just finished shipping Falcon 3.0, which by internal accounts (verified by documentation) had been one of the worst death march situations in the industry.
My initial team was five programmers, including myself, but what makes it interesting is that the team was 60% female (back in 1993).  I was, of course, one of the two male programmers, and I had been considered for 3 positions, but in the interview process I made it clear that I was not interested in flight simulators and did not wish to be considered for the Sim Group opening (though the producer insisted that we talk anyway).  The other male programmer had been integral in the Sim Group for the previous product but, for his own reasons (n.b., "death march"), had chosen to switch groups.  On the other side of the building, the Sim Group had exactly zero female programmers.
I have always thought that this arrangement was interesting, but in the context of the talk, it provides some anecdotal evidence that not only is there some gender bias in games played but, to the degree allowed by business, this is also true of games being developed.  In other words, three female programmers gravitated to the group creating puzzle, board, and arcade games, while two male programmers moved away from the war games.  For the record, this was one of the best teams, in terms of atmosphere, I have experienced (until "circumstances" intervened, as they eventually must).
A Note about #GamerGate
This talk took place just one day after the story broke about Anita Sarkeesian receiving terrorist death threats and having to cancel her talk at Utah State University, so despite having been scheduled for months, the topic was almost disturbingly topical.  Aside from an offhand joke on Twitter (below), I had not been following or involved in the #GamerGate controversy, so I was interested to learn that several of the players in the "social justice warrior" (not a pejorative) space were to be speaking at Meaningful Play 2014 (again, having been scheduled many months before the storm even began).  This really sets an underlying theme for the rest of the conference.
I think #GamerGate is what happens when people read the comments. 🙂

— Gregg Seelhoff (@GreggSeelhoff) September 17, 2014
My personal take on the controversy is that it is disappointing that there are "sides" and each faction is trying to somehow "win", despite there being no achievable victory conditions.  At an academic conference, and especially within the audience for this talk, there is unlikely to be any sympathy with those who make threats, but it is not merely the ignorant who are stirring the pot.  As somebody who is not innately a member of any disadvantaged minority group (except "genius" 🙂 ), I still appreciate (and actively support) the push for diversity in the game industry, but cannot support rhetoric which serves to divide and/or supports deliberate disruption of the field in which I have made my career.
So…  New Cooperative Game Rules:
Live and let live.

Stop talking; start doing.

If you say "them", you lose.

You do not win when others lose.

Objectives:

more games

more diversity

more choices

more prosperity
I am happy with a collaborative effort, so please feel to contribute rule suggestions.