The Gamecraft blog hiatus is now over.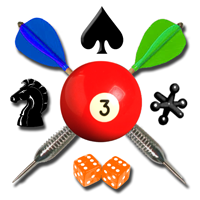 Back in the summer, our primary web server died.  When I say, "died", I mean that it completely lost power suddenly and never came back on again.
Fortunately, we had a much more powerful server already online ready to take on the new hosting responsibilities (having been acquired to do just that).  Alas, the transition was planned to be a slow rollout, not an under-the-gun quick turnaround.
Resource prioritization
There were some services provided by the late server that needed to be replaced and restored post haste, so those clearly had priority.  However, the number of employees here skilled to handle server administration duties can be counted on the index finger of my left hand.  We took care of the emergency issues as soon as possible, and then we triaged services that felt like high priorities but which could actually wait.
Restoring this site was one of those lesser items.  The measurable ROI (return on investment) for the blog was negative, it takes a significant amount of time to manage and provide content, and the readership was dropping far below its peak.  In fact, we had been cutting back on the number of posts out of necessity.  On the other hand, we had as much contract work as we could handle, one product needing some critical attention, and a new project in danger of falling further behind our planned (albeit arbitrary) schedule.
After getting over the initial emotional reaction and making the decision to wait to restore the blog, it became easier to keep pushing that effort further into the future.  Not only did we save (well, postpone) the immediate time requirements, we also saved the time it takes to write original content and maintain the site.
As an interesting bonus, traffic to our Facebook page increased by 1600% shortly after the server went down.  However, that boost was short-lived.
The intangibles
I surmised that the unexpected boost to Facebook views, which trailed off reasonably quickly (especially since we have not posted an update there in a long time), was actually an influx of blog readers checking to see whether we were still "alive" as a company.
We were very much alive, just too busy (and short on resources) to restore the blog.
Additionally, there were a small number of items that came up which we would have liked to communicate to our readers, but given that such a post required the initial time investment to revive the blog, many of these were simply dropped or forgotten.  We have also had three (unannounced) product update releases during this "hiatus".
Finally, however, I made the call to relaunch the blog when we had a lull in time-sensitive work, combined with a number of upcoming announcements in the next few months (not to mention a growing concern about the impression left by a landing page).
As is so often the case with such tasks, once the decision was made to go ahead and get it done, it took less time than feared and embarrasses me to have procrastinated so long.
We are back
Now, the Gamecraft blog is back, and we have lots of posts to make and, as noted above, expectations of news to announce in the coming weeks.  Of course, because of the abrupt and complete failure of the previous server, there are still a few niggles that have to be worked out of the system, and a few changes to be made, but that is always the case.
Welcome back, readers!