The next version of our Mac Edition is now available.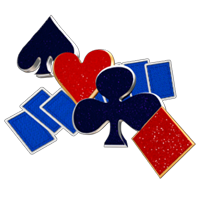 Goodsol Development has released Pretty Good Solitaire Mac Edition 3.10.  This is a free upgrade for customers who have already purchased, it is available for immediate purchase for only $24.95, and a trial version is also available.
This version of Pretty Good Solitaire Mac Edition adds another 25 games, for a total of 575 games, and the full version has 75 bonus games.  The main menu interface was also changed to make the game search/filter box easier to find and use.
The 25 new games in PGSME 3.1 are:
Acey and Kingsley
Anno Domini
Assembly
Box Fan
Cell 11
Crescent Fan
Double Aces and Kings
Five Stacks
Forwards
Forwards and Backwards
Free Parking
Grandmother's
Idle Aces
Lucky Thirteen
Maze
Pyramid Clear
Quadruple Russian
Racing Aces
Red Hand
Ripple Fan
Solid Square
Spaces and Aces
Speculation
Twin Queens
Unusual
Goodsol Community
Along with this release, Goodsol has now created two new places to discuss Solitaire games in social media, to supplement the Goodsol Forum.  The first is the (quite active) Goodsol Solitaire Community on Google+, and the other is the Goodsol Solitaire Group on Facebook.  These are great places to get help with a specific deal number for one of our games, to find a challenging deal number (and maybe help somebody else), to get recommendations for games, or to discuss Solitaire topics in general.
The next version of Pretty Good Solitaire Mac Edition will contain 600 games, but you can buy now, have fun right away, and still get that version as a free upgrade!